Back For Profit Blog
Any BFP and/or Racing news will be posted here.
23rd March 2023
22nd March 2023
Have been busy this week, recording some full warts and all trading sessions for members and plan on doing a full week of these recordings.
17th March 2023
Shortlist for today done Has been a great week and very profitable and I`m also leading the Bfp Naps table and joint top in the Nick Bradley Racing Tipping Comp as we head into the final day. Good luck all the horses and jockeys today Come home safe and sound and have a great day
15th March 2023
Champion chase day has been my most profitable day of the year every year for the past few years, has been a decent day for myself and members in the telegram group but no records today.
13th March 2023
Nice start start to what will be a busy week and lots of exciting racing Good luck everyone.
4th March 2023
Decent shortlist today and hopefully we can all make a few quid to cover the takeaway. Have a good day everyone
27th February 2023
Nice start to the week for members and myself and nice heading into the last day of the month with a decent day.
18th February 2023
Decent afternoon for members and myself to finish the week off.
Always nice to start a Saturday morning with a nice message from a member who is heading down the right path and is on course to being a good profitable trader.
15th February 2023
The Gambling Review must not damage the horse racing industry that does so much for our country. Join RacingTV campaign and share your concerns with your local MP today.
Click on this link to share your concerns racingtv.eaction.org.uk
14th February 2023
2nd February 2023
Highly recommend reading David`s trading journey if your looking for some inspiration Always an honest, warts and all blog https://runlikeadrain.com/chalk-cheese-from-3-years-ago/
25th January 2023
Finally managed to hit 4 figures in raising a few quid for Racing Welfare. A great charity that helps anyone who has worked in racing that may need a little helping hand. Will see if we can double it this year. Thank you to Racing Welfare for all your hard work
21st January 2023
The BFP string for 2023 taking shape and still all unbeaten.
20th January 2023
As its been a quiet week thought I would order myself a new cap to go racing this summer and get a few extras for a few BFP competitions throughout the year.
19th January 2023
Quiet week with lots of meetings off due to the weather. A good time to take it easy, not panic and go looking for trades that are not there. Its always like this at this time of year so best to just except it and enjoy some family time as in a few weeks time we will have racing none stop from lunchtime to bedtime.
Although a quiet time we have had a good first half of the month and a good start to the year, I am about par with figures for January for the last 5 years and members and myself have been chipping away with a few safe simple trades to keep us ticking over.
12th

January 2023
Early start and early finish for me today after taking the day off yesterday. Well done to all the members Wages in now don`t forget Rules 1 & 2 Rule 1 Don`t give them any back and more importantly Rule 2 Dont forget rule 1
9th January 2023
Our Adaay filly that we part own and sponsor has now been named Vitarli
7th January 2023
A good day for members and although a late start for me, started with the 13-50 and finished for the day and weekend by 14-30 with 2/2 steady bread and butter trades. Have a great weekend everyone.
A nice message from a member to finish off the week and a great start to the New Year.
6th January 2023
Not traded myself today as busy doing some personal stuff but great to see the BFP members having a good day and as always everyone in the group trying to help each others progress. Some very good traders in the group but more importantly some very nice genuine people that are always about to help.
5th January 2023
A good steady start to the year and always nice to see members doing well and looking forward to the year ahead.
27th December 2022
Three horses so far for the BFP 2023 string, hopefully a couple more from the breeze ups, so far all unnamed and all unbeaten.
Not part of the day job of trading but hopefully members will find it fun and interesting seeing them develop. We have a dedicated telegram room for all the information, pictures and videos from trainers, jockey`s, Nick and myself of the BFP Horses and hopefully we will have a little punt or two throughout the season. Lots to look forward to in 2023
25th December 2022
24th December 2022
Its the BFP members that make the Trading Academy a special place to learn how to trade with like minded people who are always about to help and share their experiences good and bad. many Thanks to all the BFP members.
17th December 2022
On a day of no racing Receiving a long post in the telegram room from one of the long term members certainly brightened up the day and really makes everything we do at BFP worthwhile.
Was a long message so couldn't screenshot it all in one go hence have done multiple shots.
12th December 2022
After a 8-30 inspection from my office window It has been decided to have the day off Have a good one everyone and stay safe
6th December 2022
A fantastic weekend with some good trades for members and myself with Shishkin being the icing on the cake along with a very good day for members and finished the day with BFP Horse Oscula selling for 1 million euros at the sales and we all wish her a long happy and healthy life.
1st December 2022
Long term member David aka run like a drain on Twitter has updated his blog. He has been with BFP a long time now and has had about, the last 30 months all green. His blog is always worth a read and details his trading journey over many years, warts and all. Worth a read
https://runlikeadrain.com/illogic-and-foolish-emotions/
11th November 2022
8th November 2022
Have been a bit quiet with updating the blog over the last week or so as had man flu but all being well will put further updates on towards the end of the week.
25th October 2022
Oscula has been declared to run at Lingfield on Thursday 27th of Oct. Clifford Lee takes the ride.
22nd October 2022
Nice to get members asking for help to improve any part of their trading and help is always available from myself and other experienced members. I got asked yesterday to explain a term I often use in the trading videos so was happy to do a more in depth video explaining this
15th October 2022
Great end to the week for members and myself.
14th October 2022
Always good seeing many members in the BFP Trading Room having a good day trading safely and consistently. Takeaway paid for. Enjoy your evening everyone.
7th October 2022
Another great run from Oscula Not beaten far in a group 2 and as always great feedback from Ryan with the BFP logo on. Members have had a very good trading day and week too.
3rd October 2022
Good start to the week and lots to look forward to as the month goes on with Oscula heading to Newmarket on Friday and the jumps kicking in this month.
27th September 2022
Double bonus in the one race. We had to put a full hour in but was worth the wait Well done all the members Enjoy the rest of the day
24th September 2022
Great end to the week Thanks to Mullenbeg at Market Rasen Takeaway paid for and can finish and enjoy the rest of the weekend. Well done to all the members Enjoy the weekend and don`t forget Don`t give them any back
22nd September 2022
Just added a new section to the BFP Academy as well as all the racecourse trading info and a review of the upcoming races each day in The Daily Info Telegram room I have also added a new section with a video review of some of the previous days races.
A little something that some may or may not find interesting
21st September 2022
Nice easy trade for members and myself to what has been a good week so far and Oscula starts her autumn campaign at Newmarket on Friday to give us some fun later in the week.
20th September 2022
Nice to see one of the newer members greens increasing after being a member for about 7 months, wont be long before he is getting into 3 and then 4 figure greens.
1

7th September 2022
Decent day to finish of an all-round decent week and nice to see lots of members with similar results and as an added bonus wages banked and takeaway covered nice and early leaving plenty of time to get into the garden. Have a great weekend everyone
8th September 2022
There's not being a fan of the Royals (an understandable position), then there's actively celebrating the death of an elderly woman. The second one makes you a very unsavory person and as someone who isn't a royalist, I for one will mourn the loss of an elderly lady, a mother, grandmother and great grandmother. Rip
6th September 2022
The twilight shift for me today as preferred the early evening races, pictures were a bit on and off due to thunderstorms but managed to get one nice easy trade and in and out before halfway in plenty of time for tea.
5th September 2022
Good start to the week and nice message from one of our newer members, hopefully the week continues like this
3rd September 2022
Oscula back in work and getting ready for an autumn campaign.
26th August 2022
Good weeks trading and August has been a good month on the whole with some decent opportunities. Day off from trading tomorrow as we are heading to Beverley to cheer home BFP Horse Who`s Ur Dandy in the 17-29
17th August 2022
Always nice to get private Dms from members doing well and especially those that have taken their trading to the point of going full time.
15th August 2022
Amazing performance from Oscula today to win the Prix De Lieurey Group 3 Stakes under a great ride from Ryan Moore She as given us so many days to cherish A real superstar. Tough consistent and very talented
27th July 2022
Day off from trading for me today and have had an amazing day as Oscula won the Group 3 Oak Tree Stakes. We all had a few quid on at fancy prices. Not part of the trading program but we do have a BFP Horses Telegram room where I put all the info for our horses and hopefully its something members find interesting and informative.
27th July 2022
Good luck to Oscula today as she aims to go one place better than she did on Saturday in the Oak Tree Stakes at Goodwood.
26th July 2022
I didnt trade it as id got my wages in and had finished for the day but glad BFP members took a decent share of the money in the pot on the Perth 18-50 Well Done Boys and Girls Enjoy your evening
25th July 2022
Nice start to the week with a straight forward trade on the Fav at Newton Abbot 14-25. Hopefully that sets the tone for the week ahead but will always have Rules 1 and 2 in my mind. Rule 1 Don`t lose any money Rule 2 Don`t Forget Rule 1
Busy week coming up with Goodwood and Galway likely to provide some great trading opportunities and to top it all on Wednesday the mighty Oscula heads to Goodwood trying to go one better than on Saturday in the Oak Tree Stakes Great week ahead
17th July 2022
Always nice to get private Dms from members doing well but some do touch me abit more than others and this one did from a member. I will keep his Id private as it is a bit personal but nice to know what he has learned and earned from BFP has been put to the best use.
13th July 2022
Decent days trading today and will have to put a full shift in this week as no BFP horses running until Who`s Ur Dandy heads to Beverley on Monday
2nd July 2022
Looking back at June, it was a very good trading month for many members and myself, although with trading and lots of BFP Horses running it didn't leave a lot of time to update the blog and taking the weekend off trading this weekend as we have two BFP Horses running over the weekend.
First up is Oscula as she heads to Sandown for the listed Distaff stakes and then Who`s Ur Dandy heads to Ayr tomorrow hopefully trying to build on her unlucky but promising third for us on her BFP Racing debut in the last at Ayr.
The BFP Horses isn't part of our trading just a welcome day away from trading that I hope BFP members find interesting and informative. We have a separate BFP Horses telegram room that I put all the information in as well as pics, videos of the horses and jockeys feedback etc in.
3rd June 20233
A day off from trading today as watching BFP Horse that I part own and sponsor Oscula run a great race to be second in the listed Surrey Stakes. She now has Black Type at 2 and 3 after winning the Group 3 Six Perfections Stakes at Longchamp last year and is back to her best.
1st June 2022
Nice way to start the month with an email from Jon a member. Its a bit of a long one Im afraid.
Hi Andrew
I decided to take the last few days off trading as I've been meaning to send a message for a while, but thought I'd wait until I actually had my 10th green month in a row. I joined BFP in November 2020 and after a mixture of practice mode and low stake live trades till the end of the December 2020, I decided to take the plunge at the start of the new year and start properly. It feels such a long time ago, especially with everything that's happened around the world, but I do recall trading far too many races for many months and having really good days and weeks only to be slammed by a race with a full red stake. Those months between November and July where a mixture of red and green, good days and bad days and learning a hell of a lot. At the beginning I recall regularly getting hit on the first race of my trading plan and also recall days getting greens on the first 1 or 2 races and staying on trying to get 5 more only to be hit on the 5th and wipe out all my profits.
I've been on betfair for some time and was always more of a layer than a backer, but many times previously I've chased reds only to get hit on bigger reds, normally within the next couple of races. We've all been there! For me the only way I got round this was to bet with stakes which wouldn't negatively impact me if I lost the lot. I think the same rings true for new traders, they must only trade with the full stake they are prepared to lose that won't negatively impact them and cause their reaction to instantly get their money back. This way when the inevitable happens, it's easier to draw a line in the sand and come back fresh the next day. To me now a red means nothing, other than an opportunity to learn, it's a trade and as long as I make more good trades than bad trades overall I'm in the money. If I make a poor decision or I don't feel comfortable with an open position, I just close the trade, accept it and move forward. This is trading and you have to accept red trades, red days, red months even, it's how you turn it around, learn from them and minimise them next time which counts and the most important thing is what you do straight away after getting one and seeing your reduced balance and when the rage has set in. I now believe and trust in the long term edge of B4P and you just need to keep on going, doing the same thing over and over again and trust in the process, but you do need to get to a certain point in order to fully understand that and the chances are it probably would have cost you money or a bank or two to get to there, by which point many have probably given up.
We all have different concentration levels and time available that we can trade, but one thing that has really stuck with me is the "do one or two and do them really well" methodology and "why trade 5 races for £20 when you can trade 1 for £100." I like this approach it takes time to adjust and "less is more" is well and truly stuck on my office wall! I don't set targets to encourage chasing and I don't let bad decisions bother me either, I am fully accountable for what I do. When I look at my full set of results since I started and the patterns of greens and reds over the 18months I can see it just swings back to green in a few more trades after getting a red, you have to look at this over the long term to see that. I count scratch's as reds on my results sheet (as they often end in a small loss for me) and hit just over 89% strike rate, if I took those scratch's off, I'm more like 91% which I'm really pleased with. I was low 80-85% when I started. That 89% balance makes me money and also leaves plenty of room for improvement, and if I can make another 3% in the next year or two, I'd be so so pleased. I think overall I would have been happy to have taken a scratch on the 1st year of trading B4P as a whole, just to learn the process and then profit in the 2nd-3rd year, but things have worked in my favour and I've worked hard with myself, discipline and past experiences to turn this around.
BFP is a finely tuned process based from your wealth of experience and I do think members have to go round the full circle and maybe several times, in order to really appreciate and fully grasp the method and style of what you do. I've seen so many members of your group come and go since the time I've joined, but there are obviously some people in the group who have put the hours, days, months, years into learning and it's paid off. I see myself as half way through my 3 year BFP degree and I'll come out the other end with my investment in time and my qualification earned and what I hope to be in the region of a 91%+ strike rate. That really would be amazing.
I'm human, we make mistakes, but I know for sure my mistakes are becoming less and less each month. When I make poor decisions, or misread a signal, trade the wrong horse or whatever it is, I close the trade, back in the day I would have hesitated and taken my chances, sometimes you'd win and other times you'd lose, but that it not a good trade as you well know. I feel confident in having open liabilities well into the £100's and being confident in what I am seeing on screen, the confidence penny really has dropped in the last few months in particular and I feel so positive about my decisions and judgement and how I am reading the race.
A message to new members and it's nothing which hasn't been said before, is just forget about the money and learn the process and that means plan to learn the process for many months or years. My objective, my BFP degree, is a 3 year course so I'm only half way through my journey. I think many members come and go within 3 months as they just can't grasp the long term and want the money instantly. This is not a get rich quick program, this is a life skill you must be prepared to rigorously learn and continuously polish and adapt. Form daily habits, repeat, repeat and repeat, the reward will eventually come to those to work hard on the process and even harder on themselves.
I can only hugely thank you for building the BFP course, teaching the members the in running techniques that you actually use day in day out to make a living and having the patience to put up with everyone in the group to keep the service operating. Im looking forward to meeting my 1year profit milestone in a few years time, but I'm not going to dwell on that too much as I don't want it to become a target, I don't want the added pressure, I will just simply churn the trades as per normal and if it happens it will happen.
All the best
Jon
Sorry should have read "few months time" in the last sentence.
Thx
28th May 2022
Getting towards the end of the month and looking back it has been a good month with lots to look forward to. Away from trading, our horse, Fortuitous Star made a pleasing debut at Ripon and we have Oscula to look forward to as she heads to Epsom on Derby Day, we have bought another one, Who`s Ur Dandy to race in The BFP Racing Silks.
Nice to see members doing well to and having another good month and being able to take the weekend of to spend time with the family ahead of what will be a busy few months.
21st May 2022
Steady sort of a week with a few bread and butter trades to keep the job ticking over nicely. Hopefully a more exciting week next week as Fortuitous Star makes her debut at Ripon on Thursday and I have just bought another horse to give us some fun over the summer. Shares are available in the latter all details are on the website at https://bfp-racing.com/
13th May 2022
Oscula hasn`t run at York this week as we are going to run her at Epsom on Derby Day but hopefully Fortuitous Star will be making her debut at Ripon towards the end of the month and I am hoping to add another horse to the BFP string in the next week or so.
Has been a good months trading so far and some great racing at York this week, made even better by a good friend to BFP. Stradivarius not letting us down again, I think he has paid for the summerhouse over the last few years and will be very sad and a lot poorer when he retires. Great to see him win.
3rd May 2022
Good solid start to the month for members and myself most people seemed to get a good few easy safe trades over the weekend, its always nice to start the month well and get a few quid in the bag. I did record the 2 trades I did today for the members to view.
1st May 2022
Nice to get messages in The Telegram rooms from new members starting on the right tracks and doing well. 1st of the month so as we all start the day on £0 we will have to do it all over again
23th April 2022
Been a bit quiet over the last week as not been to well with covid, flu or something similar but on the mend now and nothing like receiving a DM from a member to make me feel better.
16th April 2022
Steady start to the month, the racing can be a bit scrappy during April as we crossover from the jumps to the flat. Although I am a jumping man at heart I do prefer trading the flat as they all tend to race a lot tighter which can make safety much easier. Once we get this weekend out of the way we will be coming to the very busy period of the year, with the evening cards starting and lots of meetings everyday so will chill a bit over the Easter weekend before the busy 5 months.
Was also great to see BFP Horse Shouldavbeenmore win on her US debut at Aqueduct who I named after my good friend Lee Cal as every time I used to ask him how he had got on trading he would always say "made a few quid but it Should have been more" We sold her at the end of last year to race on in the US and wish her all the best after making a superb start Good Luck Shouldavbeenmore.
31st March 2022
March has been a very good month for many members including myself as it often is, most of that mainly down to Shishkin getting turned over at Cheltenham. The last week of this month has been a bit quite but steady away as we reach the cross over point between the jumps and the flat getting going.
The quite week has given me a bit of time to update the Bfp Racing website. Nothing to do with trading but as many know I do own a few horses and put the info on them up in the trading rooms, something that many members have found fun and interesting and a welcome distraction from trading for an hour or so. As a consequence of this quite a few people have asked if I would put a few syndicates together so hence Bfp Racing has been formed. If its something you are interested you are welcome to have a look at the website although its not quite finished yet but should be with a week or so. You can find a link below
23th March 2022
We will have a few available places this month so membership will open this Friday 25th should anyone be interested in learning to trade in-play safely and consistently.
17th March 2022
A good first half to the Cheltenham week although still not achieved a personal ambition to get a 5k green, I've never had one and this is the only meeting, the way I trade that I have one shot at doing it, nothing to do with the money just a personal challenge between me and the trading gods. Anyway still a good start to the week and members have also had a good start to the week which is more important and they also got a good few quid on Shishkin yesterday. No trading for me today just going to watch and enjoy the racing
14th March 2022
Fortuitous Star
11th March 2022
Bfp filly Fortuitous Star. She is the filly at the back of the four.
7th March 2022
We will be having the usual Cheltenham tipping competition for members to be run via a private league on The Tote with the staggering first prize of a Bfp Mug and Mouse Mat.
24th February 2022
Good Luck to Oscula as she goes for glory in the Saudi Derby on Saturday 26th. Proud to be part owner and sponsor. She has given Bfp a great deal of fun pleasure and enjoyment and hope she comes home safe and sound.
18th February 2022
Not a big lover of Social media as trading is a mental struggle at the best of times with pointless green screens that show nothing about long term consistency and more importantly the struggle it was to get to that point. I much prefer and find it more interesting to read the years of struggle that someone like David aka runlikeadrain has gone through to get to his last 20 months of consistent steady profit every month. You can read his blog at https://runlikeadrain.com/18-swallows/
This is very rare for me in fact I have never done it before as I think it is a bit pointless, what I have done over the last 3 months is a bit irrelevant to anyone looking to join the service, it is far more relevant what the members have done, I maybe able trade but can I teach trading so the link above is far more important.
Anyway having said that I will post a 3 months p&l which has a little bit more relevance than a day or week although it still doesn't show the 40 years of experience and the ups and very many downs along the way that got me to this point. This video may not be on for that long as not sure they serve any purpose and not something I like doing.
Another member who has been with me from the start, so over 2 years has sent me his three month P&L and a short message, again showing consistency over a period of time that requires a lot of patience and discipline. He has requested that I can use it if I can block out the name, nearly all my most profitable members are very private and prefer to just keep their heads down and trade so I have blocked out the name but I am a bit rubbish at techy stuff so its as good as I can do it I`m afraid.
Message and P&L from a long term member

received 18th February 2022
"That is impressive p and l mate. I was well happy 6 to 8k a month (thanks to what I have learnt from you, discipline and no.punting) and you are smashing 22k a month…I do 7 days a week an hour a day max
. My earnings drop over summer as out in garden etc and only trade maybe 2 days a week. Well done you top trader" 👍
9th

February 2022
BFP horse Oscula flys to Riyadh on the 20th Feb to run in the Saudi Derby on the 26th. Will be fun to see her run and a welcome break from the daily grind of day to day trading.
5th

February 2022
The latest Ask Andrew Podcast is online for members to listen to if in the unlikely event they have nothing better to do. A full hour of live trading, some questions answered and some general bollocks. Hopefully there will be something of interest in there for members
25th

January 2022
I steady start to the week on what has been a very good start to the year for members and myself. I do run a greyhound bot that normally about breaks even over the year this is just to help offset some of the premium charge I have to pay each week, I also run a football bot on a weekend for the same purpose.
21st January 2022
A decent start to the year, below is a video of clips of some of the trades done by myself during January many members also did these trades. Obviously these are just brief clips as the full videos contain sensitive information. Members do get the full videos for all of these trades with my explanations as to when, how and why I entered etc. I do try and do a selection of these videos each month, which has built up to a vast library of trades to help members gain in knowledge, confidence and experience of trading safely, consistently and profitable.
20th

January 2022
Lots of new content has been added this year to over 150 pages & over 500 videos already in the Trading Academy Hopefully members have found them useful & informative, over the next few months further updates & improvements are planned that I hope will help members to succeed
18th January 2022
Many members having a great start to the year although I always believe that one swallow doesn't make a summer as just by randomly clicking will produce a certain amount of greens at any moment in time. many months of consistent profitability is what separate the traders from the mouse clickers. Having said that we all start the year on zero and all start the journey with the same small steps.
Its still nice though to get messages from members starting the year off well and hopefully they with turn profitable days, into weeks and then onto months and years.
06/01/2022
A great start to the New Year for members with lots of safe trading opportunities despite some poor racing the last few days. I have tested positive your Corona Virus and feeling a bit rough but ok so maybe not many updates on this page for the next week or so.
As two of our horses sold last year and I would like to keep if not increase the number of horses we have an interest in as members seemed to have found it fun and interesting as well as making a few quid then I have got a share in another on for the coming flat season and will be looking for another over the next few months.
I am delighted to announce that BFP have teamed up with Ursa Major Racing to acquire a share in Fortuities Star, a 2 year old filly by Starspangledbanner who will be trained by Grant Tuer. Many Thanks Craig for all your help. Hopefully this will be a relationship we can build on over the years to come
1st January 2022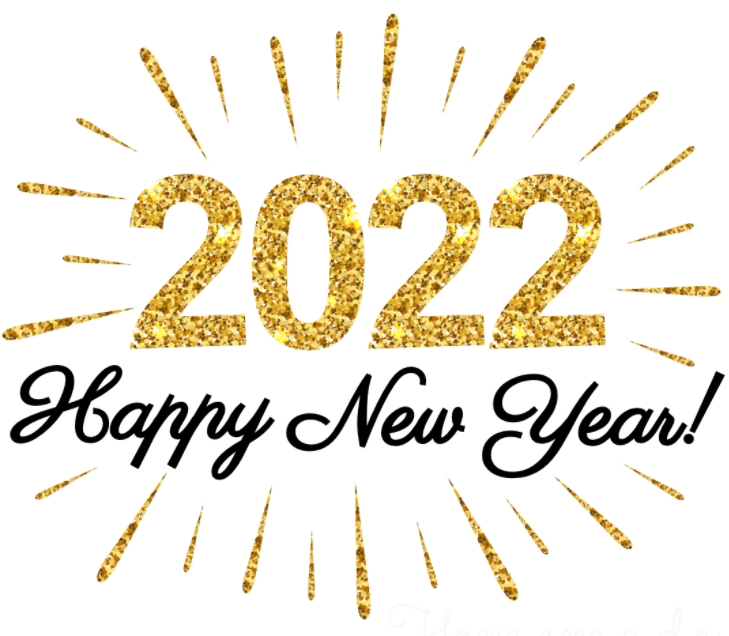 31st December 2021
Always nice to finish the year off with lots of positive messages and members looking forward to profitable, stress free trading in the New Year. Just a few of the messages received in the Telegram Room there was far to many to put them all up but thank you to everyone.
17th December 2021
Not updated the blog much recently but will update all the latest news over the next few days. Has been a busy time with selling some of the horses, Tpd data and other updates to the website and other trading updates but it always makes it worth it when I get a nice message in the Telegram room as I did today from Pete who has been a member for just over a year now
28th

October 2021
Membership to the Inplay Trading Academy has opened today this will be for a limited time and a limited number of new members for anyone interested in learning how to trade inplay horse racing.
We have had a great year with our BFP horses which is not part of the trading academy however all information about the horses is available to members free which is just for a bit of fun and hopefully many members find it interesting.
Oscula
Fantastic year with Oscula, she has now finished for the year and we will map out a plan for next year over the next few weeks.
Shouldavbeenmore
Shouldavbeenmore has shown a lot of ability this year and she will have a piece of work this week, depending on how that goes we will make a plan for her.
Black Echo
Black Echo has had a few niggly problems throughout the year, probably more due to immaturity, but she has always worked like a very good horse and we will make plans for her over the next few weeks.
15th October 2021
Has been a very good weeks trading with quite a few opportunities and completed the one hour of live trading yesterday with some questions answered from members. All this showing live screen etc, warts and all, this was also recorded and is available for members on the website. It turned out well with a few nice easy trades in that session. This is something that I try to do a few times a months and members seem to find it useful as it also shows all the races I look at but don't trade and my thought process during those races.
4th October 2021
Great start to October with lots of members posting they have had a good September and are making progress in their trading. Below is a small sample of some of the messages posted in the main Telegram room. Also quite a few decent trading opportunities to start off October and Oscula finishing 3rd in the Group 1 Prix Marcel Boussac.
25th September 2021
A great week for BFP members and some new members joined over the last couple of days, only a couple of places left and it is always nice to see new members develop over the coming months.
A great run from Oscula yesterday in the Group 2 Rockfel Stakes at Newmarket, Shouldavbeenmore and Black Echo on schedule for a successful autumn campaign so lots to look forward to.
18th September 2021
Has been a very good week trading for many members and myself as we have been presented with quite a few opportunities that meet our criteria and having spoken to many members and this looks like being one of the most profitable months of the year so far as we head into the jumps season.
Many members seem to prefer the jumps to the flat so they are looking forward to a very profitable season ahead, I don't really have any preference from a trading point of view but anyone interested in learning to trade in play horseracing this maybe a good time to get involved with the jump season approaching.
I have been busy as well as trading with working on a new venture as BFP Racing which will run along side Back For Profit and hopefully I will be able to get it all up and running to launch in time for next years flat season which I hope will also provide some extra fun and enjoyment for Back For Profit members. I have had a lot of interest in this so far and although the website is under construction and a lot of information is still to go on there, you are welcome to have a look at http://www.bfp-racing.com
We have had no BFP runners this week but all being well we will have Oscula and Shouldavbeenmore out next weekend. I have attached a video of Oscula working this morning
6th September 2021
Been a bit quiet with the blog during the last week or so. The end of the month and the start of a new one with a few new members is always a busy time for me. Was a good month last month with David having his 14th consecutive green month and its always nice when I get emails from newer members saying they have turned their trading around and now producing consistent results which I got from a number of members recently as well as some of the long standing members producing some big results. Well done John R among others.
Has been a very good start to this month and although I don't think we will have any BFP runners this week it looks like we will have them all out and hopefully winning in the second half of September.
27th August 2021
One of our long standing BFP members Son is doing a 100 mile walk during September for marie Curie. He is only 10. I know things are tough for everyone at the moment but if anyone can help him out by donating a couple of quid it will be very much appreciated. You can read his story and donate at the just giving page below. Thanks again.
https://www.justgiving.com/fundraising/derek-mclaughlin1?utm_source=whatsapp&utm_medium=fundraising&utm_content=derek-mclaughlin1&utm_campaign=pfp-whatsapp&utm_term=a28042576cb54f47abc40e6756931e3b
22nd August 2021
A very good weeks trading and had the day of yesterday to enjoy the racing as we had a couple of runner as both Oscula was running at Deauville and Shouldavbeenmore headed to Chester. Close on the day but no cigar as Shouldavbeenmore was just touched of by a nose and Oscula was third in the group 3 all in all a great day, both came home safe and sound which is all the most important bit.
Was a lovely message in the main Telegram room not really about trading success but a nice message anyway which was the icing on the cake for the day.
19th August 2021
Oscula has changed quite a bit since we bought a share in her in March. Hopefully BFP members have found it interesting and informative seeing that change of the months.
18th August 2021
A good few nice easy trades this week which was good as the racing looked a bit poor on Monday and Tuesday so was nice to get some wages in the bag and we look like having a couple of BFP runners over the weekend as Oscula heads over to Deauville for the Prix Du Calvados and Shouldavbeenmore heads to Chester
13th August 2021
No BFP runners this week but all being well Oscula will be heading back to France at the end of the month so just back to the day job of trading this week and has been a good steady week of trading.
A nice message from Dan this week the the Telegram room who has turned his trading round since joining BFP Well Done Dan
3rd August 2021
Great start to the month with a few very easy trades yesterday and at very lucrative prices. A day off from trading today to enjoy watching one of our horses Oscula aiming for group race glory in the Prix Six Perfections at Deauville. The day couldn't have turned out any better with group race glory for Oscula and many members making a good few quid on her. Great days to remember.
31st July 2021
Not my favourite courses today from a trading perspective so will be extra cautious and especially as its the last day of what has been a very good month. Many members have had a great month, to many to mention really but a well done to Carl having his best ever month, Pete who is one of the best traders having a very good month and has taken his family and winnings on holiday, another profitable month, his 13th consecutive profitable month for David aka Runlikeadrain and many more members starting to reap the rewards of their hard work, patience and discipline. Well done all, so on the last day of the month don't forget. Don't give them any back.
30th July 2021
29th July 2021
I am looking to set up a few racing syndicates for the 2022 flat season, where I will be sourcing a few horses from the autumn yearling sales and the breeze ups in the early part of next year, using my experience and contacts from over 40 years in racing. These will run under BFP Racing and is a new venture for 2022. The costs involved will be in the region of £2 / 2.5k per 5% share and £150 pm thereafter all in with smaller or larger shares available pro rata. The contract will be until the end of the flat season 2023 with the horses sold at the horses in training sales held during the autumn of 2023 unless we have sold them previously. If you are interested in being involved in this new venture then please contact me and I am happy to discuss further.
This is a separate venture to the BFP Trading Academy.
27th July 2021
Been a bit quiet with the blog over the last week as have been busy doing some updates to the race timer and making quite a few changes and updates to the Academy program. No BFP horses running this week but all being well Oscula and Shouldavbeenmore head over to Deauville next week aiming for group race glory and Black Echo was very slightly lame behind so has had a few days on the easy list but is all fine now and back in full work, she should be out again within the next fortnight.
16th July 202

1
One of the best ways to judge a service is by the long term success of its members, there is a lot of mis-information out there and what greens or profit the owner is or is not making to some degree is irrelevant as you are not buying that you are buying the service they are providing. In my case I have never done my course, the members are the ones that have done the course.
I wrote all the content based on over 40 years working within racing, over 200 pages of written explanations and videos are contained within the course and I am there to help and support members as much as they need however you can only judge the quality of the service by the long term success of its members and not how well the owner is doing.
The service started in September 2019 and at this moment in time, 42% of people that joined in 2019 are still with me today with some now full time traders although many prefer to get on with their trading and don't put anything out there, David is one of the more public figures aka on Twitter Run like a Drain who has been with me for about 15 months and recently updated his blog on his trading journey which goes back quite a few years before he joined me. Its an honest account of his trading life.
You can read his blog at https://runlikeadrain.com/twelve-swallows/ which he has just written after completing 12 consecutive months of profit. A great achievement and its those successes from David and others that I am most proud of and how a service should be judged, not by what I have or have not achieved as you will be starting out on the same journey as those members and receiving the same content they have.
13th July 2021
Have been a bit quiet writing in here over the last few days as it has been a busy time and this week wont be any better. Both horses we had running last week ran well with Oscula finishing 4th in what was The Cherry Hinton and Black Echo showing improved form at Chester and we have a plan for her going forward, we didn't run Shouldavbeenmore on account of the ground at Newmarket and she will now head to the Star Stakes at Sandown on the 22nd.
I am recording the full afternoons trading sessions for each day this week for members, with no editing etc just a sort of the week of a trader, so that is taking up my time as because they are a few hours long uploading them into The Telegram rooms and website can be slow but will try and write a few words as and when I can.
July 8th 2021
No trading tomorrow as we are launching the full might of the BFP string at the racing as Oscula & Shouldavbeenmore head to Newmarket for the Gp 2 Duchess of Cambridge Stakes & Black Echo heads to The Roodee Its far more exciting than Christmas or the football.
July 1st 2021
Nice steady start to the month with a decent trade in the first at Yarmouth so happy to bank the winning keep them safe and enjoy the rest of the day. A big well done to all the members that have had a good profitable June the bad news is we all start from zero again today. Also well done David for completing his first year of 12 months of greens a link to his blog is on the home page should you wish to read his latest blog and see his journey over the last few years, its a honest and interesting read from before he joined me and to where he is today.
June 29th 2021
Some clips of trades done during June obviously these are just short clips members get the full videos as they are recorded where I voice over the trades giving my reasons for entering etc and more why.
June 28th 2021
Although it doesn't form part of the course, it is just for some added fun that I hope members find interesting and as a bonus we are quite a few quid up but the BFP horses have made an amazing start to the flat season with Oscula in The Woodcote at Epsom and The Albany at Royal Ascot, Shouldavbeenmore in The Empress at Newmarket and Black Echo making her debut. However we are unlikely to have a runner this week so will have to get some trading / work done but next year maybe we will need a bigger string.
June 26th 2021
Good weeks trading for all and today we have some fun as Shouldavbeenmore goes in the Listed Empress Stakes at Newmarket after her superb debut run. Its a big ask but as long as she comes home safe and sound anything else after that will be a bonus.
June 24th 2021
As there is a couple of places available for July I have opened up membership, this will be for a limited time and a limited number of people after which membership will close until the end of July should places be available then.
June 22nd 2021
Steady start to the weeks trading with a couple of easy trades yesterday but opportunities looked a bit thin today but that's just trading some days quieter than others but gives us time to enjoy the garden so only looked at a couple of races around 13-00 but after the afternoon gardening I timed it right to come back in at 17-00 to catch a nice easy trade in the 17-05 from Brighton and that was me done for the day.
Oscula after Royal Ascot

.
June 20th 2021
Superb debut from Shouldavbeenmore today She ran a race full of promise to be beaten only a head on debut from a very poor draw
June 19th 2021
A couple of nice safe easy trades in the first two at Perth today means I can finish work early and enjoy the rest of the weekend I don't trade on a Sunday That's family time If I cant make a good living trading 6 days a week doing 7 isn't going to make much difference. I can now enjoy the racing and hopefully cheer on Seasett to victory in the Royal Ascot Golden Gates Stakes at 17-35 to end a very profitable enjoyable and great week of racing from Royal Ascot
And BFP have another filly making her debut at Pontefract tomorrow as Souldavbeenmore goes in the 13-45
June 18th 2021
Nice easy trade in early then enjoyed the racing from Royal Ascot and the superb run by Oscula to finish third in the group 3 Albany.
June 17th 2021
Great week for members and myself with lots of opportunities this week, starting off with two easy odds on shots and followed up each day with a couple of easy safe trades and although it isn't what we do it is a week when I have the odd bet and has been a very profitable week for that too with an unlucky E/W bet on Eldrick Jones finishing 2nd at 100/1 and we were all on the major gamble on Kaboo at 66/1 that went off around 6s. Today a horse we have traded a good few times didn't let us down with an easy safe trade on Stradivarius. Looking forward to tomorrow with a horse I part own and sponsor Oscula running in The Albany.
June 12th 2021
A day off for me tomorrow. Don't trade Sundays and like to spend the day with the family and as a bonus it`s forecast a sunny day. If I cant make a good living trading 6 days a week then doing a 7th isn't going to make any difference.
June 11th 2021
Nice finish to the week and its always good when you can have a nice afternoon in the garden, then come in at 16-15 for my one and a half hours trading, but can get done and dusted in just over half an hour, what's more pleasing is all the members getting the same trades and covering tonight's takeaway.
I always plan my day and my trading so it all starts with doing my shortlist which looks like this
and then from there I shorten further by choosing a nice hour and a half to two hours maximum, where I can trade with maximum concentration and in the zone so I can get the most out of the day with the least number of mistakes. So it was always my trading plan to have a nice afternoon and come back in at 16-15, the block I planned to trade in was as below
Today there was two nice easy safe opportunities in the first two races, so could get all done and dusted in just over half an hour, although it doesn't always work out like that some days there is nothing until the last few but that's just life and trading, but always nice when its on the easy side.
June 9th 2021
Back on track today with a nice easy safe trade early on then bet Angel off and a sleep in the garden on the sun lounger.
June 8th 2021
Another of the horses we sponsor and part own Black Echo makes her debut today at Wetherby in the 16-55. As long as she comes back safe sound and happy then anything after that is a bonus.
A rare red day for me trading with just the one trade for a small red but no great harm done, cant seem to concentrate today.
June 7th 2021
Back to the day job today after the excitement of Epsom last week and started the week with a couple of nice easy trades that myself and most members got.
June 5th 2021
Many thanks for all the kind messages after Oscula`s win at Epsom yesterday in The Woodcote. A great day for all BFP members with a lot of fun and excitement and we all made a few quid but now its back to the day job that pays the wages of Inplay Horse racing Trading.
June 4th 2021
Amazing performance from Oscula winning The Woodcote at Epsom by 3 lengths.
June 4th 2021
The BFP Horses don't form part of the services but are hopefully a fun and interesting distraction from the day to day trading, as one member put it "Its like being apart of a successful syndicate without any of the costs" As well as Oscula running today at Epsom we are hoping to get another of the string Black Echo (Richard Fahey) on the track next week.
June 4th 2021
BFP Part owner and sponsor of Oscula. She heads to Epsom today with a live chance in The Woodcote.
Just took Delivery of a picture for my office wall of Oscula after winning on only her second start and she goes again today in The Woodcote @EpsomRacecourse. Hopefully there will be another one to add to the wall after 2 o clock today.
June 1st 2021
At the request of some members that a race timer would be a help to their trading, I have produced a BFP Race Timer that is available to members as from today. Hopefully over the next few months I will be adding some additionally features to this with race notes appearing in a loop under the timer.
May 31st 2021
Well done to the many members on another good month. A big well done to David Aka Runlikeadrain on his 11th consecutive month of profit so just the one more to go for a full 12 months of consistent profitability. Great performance.
May 24th 2021
The first winner of the season for The BFP String as Oscula wins impressively on only her second start and now heads for The Woodcote at Epsom on Oaks day.