Back For Profit Blog
Any BFP and/or Racing news will be posted here.
21st January 2022
A decent start to the year, below is a video of clips of some of the trades done by myself during January many members also did these trades. Obviously these are just brief clips as the full videos contain sensitive information. Members do get the full videos for all of these trades with my explanations as to when, how and why I entered etc. I do try and do a selection of these videos each month, which has built up to a vast library of trades to help members gain in knowledge, confidence and experience of trading safely, consistently and profitable.
20th

January 2022
Lots of new content has been added this year to over 150 pages & over 500 videos already in the Trading Academy Hopefully members have found them useful & informative, over the next few months further updates & improvements are planned that I hope will help members to succeed
18th January 2022
Many members having a great start to the year although I always believe that one swallow doesn't make a summer as just by randomly clicking will produce a certain amount of greens at any moment in time. many months of consistent profitability is what separate the traders from the mouse clickers. Having said that we all start the year on zero and all start the journey with the same small steps.
Its still nice though to get messages from members starting the year off well and hopefully they with turn profitable days, into weeks and then onto months and years.
06/01/2022
A great start to the New Year for members with lots of safe trading opportunities despite some poor racing the last few days. I have tested positive your Corona Virus and feeling a bit rough but ok so maybe not many updates on this page for the next week or so.
As two of our horses sold last year and I would like to keep if not increase the number of horses we have an interest in as members seemed to have found it fun and interesting as well as making a few quid then I have got a share in another on for the coming flat season and will be looking for another over the next few months.
I am delighted to announce that BFP have teamed up with Ursa Major Racing to acquire a share in Fortuities Star, a 2 year old filly by Starspangledbanner who will be trained by Grant Tuer. Many Thanks Craig for all your help. Hopefully this will be a relationship we can build on over the years to come
1st January 2022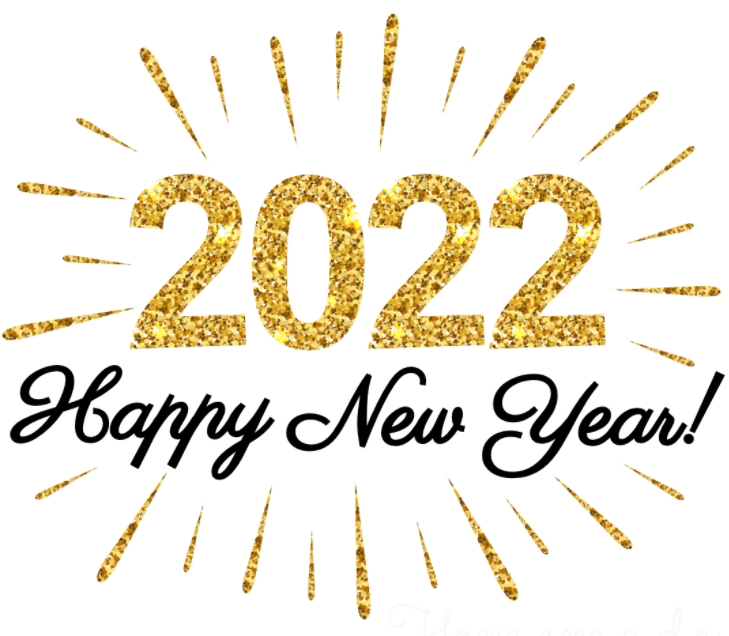 31st December 2021
Always nice to finish the year off with lots of positive messages and members looking forward to profitable, stress free trading in the New Year. Just a few of the messages received in the Telegram Room there was far to many to put them all up but thank you to everyone.
17th December 2021
Not updated the blog much recently but will update all the latest news over the next few days. Has been a busy time with selling some of the horses, Tpd data and other updates to the website and other trading updates but it always makes it worth it when I get a nice message in the Telegram room as I did today from Pete who has been a member for just over a year now
28th

October 2021
Membership to the Inplay Trading Academy has opened today this will be for a limited time and a limited number of new members for anyone interested in learning how to trade inplay horse racing.
We have had a great year with our BFP horses which is not part of the trading academy however all information about the horses is available to members free which is just for a bit of fun and hopefully many members find it interesting.
Oscula
Fantastic year with Oscula, she has now finished for the year and we will map out a plan for next year over the next few weeks.
Shouldavbeenmore
Shouldavbeenmore has shown a lot of ability this year and she will have a piece of work this week, depending on how that goes we will make a plan for her.
Black Echo
Black Echo has had a few niggly problems throughout the year, probably more due to immaturity, but she has always worked like a very good horse and we will make plans for her over the next few weeks.
15th October 2021
Has been a very good weeks trading with quite a few opportunities and completed the one hour of live trading yesterday with some questions answered from members. All this showing live screen etc, warts and all, this was also recorded and is available for members on the website. It turned out well with a few nice easy trades in that session. This is something that I try to do a few times a months and members seem to find it useful as it also shows all the races I look at but don't trade and my thought process during those races.
4th October 2021
Great start to October with lots of members posting they have had a good September and are making progress in their trading. Below is a small sample of some of the messages posted in the main Telegram room. Also quite a few decent trading opportunities to start off October and Oscula finishing 3rd in the Group 1 Prix Marcel Boussac.
25th September 2021
A great week for BFP members and some new members joined over the last couple of days, only a couple of places left and it is always nice to see new members develop over the coming months.
A great run from Oscula yesterday in the Group 2 Rockfel Stakes at Newmarket, Shouldavbeenmore and Black Echo on schedule for a successful autumn campaign so lots to look forward to.
18th September 2021
Has been a very good week trading for many members and myself as we have been presented with quite a few opportunities that meet our criteria and having spoken to many members and this looks like being one of the most profitable months of the year so far as we head into the jumps season.
Many members seem to prefer the jumps to the flat so they are looking forward to a very profitable season ahead, I don't really have any preference from a trading point of view but anyone interested in learning to trade in play horseracing this maybe a good time to get involved with the jump season approaching.
I have been busy as well as trading with working on a new venture as BFP Racing which will run along side Back For Profit and hopefully I will be able to get it all up and running to launch in time for next years flat season which I hope will also provide some extra fun and enjoyment for Back For Profit members. I have had a lot of interest in this so far and although the website is under construction and a lot of information is still to go on there, you are welcome to have a look at http://www.bfp-racing.com
We have had no BFP runners this week but all being well we will have Oscula and Shouldavbeenmore out next weekend. I have attached a video of Oscula working this morning
6th September 2021
Been a bit quiet with the blog during the last week or so. The end of the month and the start of a new one with a few new members is always a busy time for me. Was a good month last month with David having his 14th consecutive green month and its always nice when I get emails from newer members saying they have turned their trading around and now producing consistent results which I got from a number of members recently as well as some of the long standing members producing some big results. Well done John R among others.
Has been a very good start to this month and although I don't think we will have any BFP runners this week it looks like we will have them all out and hopefully winning in the second half of September.
27th August 2021
One of our long standing BFP members Son is doing a 100 mile walk during September for marie Curie. He is only 10. I know things are tough for everyone at the moment but if anyone can help him out by donating a couple of quid it will be very much appreciated. You can read his story and donate at the just giving page below. Thanks again.
https://www.justgiving.com/fundraising/derek-mclaughlin1?utm_source=whatsapp&utm_medium=fundraising&utm_content=derek-mclaughlin1&utm_campaign=pfp-whatsapp&utm_term=a28042576cb54f47abc40e6756931e3b
22nd August 2021
A very good weeks trading and had the day of yesterday to enjoy the racing as we had a couple of runner as both Oscula was running at Deauville and Shouldavbeenmore headed to Chester. Close on the day but no cigar as Shouldavbeenmore was just touched of by a nose and Oscula was third in the group 3 all in all a great day, both came home safe and sound which is all the most important bit.
Was a lovely message in the main Telegram room not really about trading success but a nice message anyway which was the icing on the cake for the day.
19th August 2021
Oscula has changed quite a bit since we bought a share in her in March. Hopefully BFP members have found it interesting and informative seeing that change of the months.
18th August 2021
A good few nice easy trades this week which was good as the racing looked a bit poor on Monday and Tuesday so was nice to get some wages in the bag and we look like having a couple of BFP runners over the weekend as Oscula heads over to Deauville for the Prix Du Calvados and Shouldavbeenmore heads to Chester
13th August 2021
No BFP runners this week but all being well Oscula will be heading back to France at the end of the month so just back to the day job of trading this week and has been a good steady week of trading.
A nice message from Dan this week the the Telegram room who has turned his trading round since joining BFP Well Done Dan
3rd August 2021
Great start to the month with a few very easy trades yesterday and at very lucrative prices. A day off from trading today to enjoy watching one of our horses Oscula aiming for group race glory in the Prix Six Perfections at Deauville. The day couldn't have turned out any better with group race glory for Oscula and many members making a good few quid on her. Great days to remember.
31st July 2021
Not my favourite courses today from a trading perspective so will be extra cautious and especially as its the last day of what has been a very good month. Many members have had a great month, to many to mention really but a well done to Carl having his best ever month, Pete who is one of the best traders having a very good month and has taken his family and winnings on holiday, another profitable month, his 13th consecutive profitable month for David aka Runlikeadrain and many more members starting to reap the rewards of their hard work, patience and discipline. Well done all, so on the last day of the month don't forget. Don't give them any back.
30th July 2021
29th July 2021
I am looking to set up a few racing syndicates for the 2022 flat season, where I will be sourcing a few horses from the autumn yearling sales and the breeze ups in the early part of next year, using my experience and contacts from over 40 years in racing. These will run under BFP Racing and is a new venture for 2022. The costs involved will be in the region of £2 / 2.5k per 5% share and £150 pm thereafter all in with smaller or larger shares available pro rata. The contract will be until the end of the flat season 2023 with the horses sold at the horses in training sales held during the autumn of 2023 unless we have sold them previously. If you are interested in being involved in this new venture then please contact me and I am happy to discuss further.
This is a separate venture to the BFP Trading Academy.
27th July 2021
Been a bit quiet with the blog over the last week as have been busy doing some updates to the race timer and making quite a few changes and updates to the Academy program. No BFP horses running this week but all being well Oscula and Shouldavbeenmore head over to Deauville next week aiming for group race glory and Black Echo was very slightly lame behind so has had a few days on the easy list but is all fine now and back in full work, she should be out again within the next fortnight.
16th July 202

1
One of the best ways to judge a service is by the long term success of its members, there is a lot of mis-information out there and what greens or profit the owner is or is not making to some degree is irrelevant as you are not buying that you are buying the service they are providing. In my case I have never done my course, the members are the ones that have done the course.
I wrote all the content based on over 40 years working within racing, over 200 pages of written explanations and videos are contained within the course and I am there to help and support members as much as they need however you can only judge the quality of the service by the long term success of its members and not how well the owner is doing.
The service started in September 2019 and at this moment in time, 42% of people that joined in 2019 are still with me today with some now full time traders although many prefer to get on with their trading and don't put anything out there, David is one of the more public figures aka on Twitter Run like a Drain who has been with me for about 15 months and recently updated his blog on his trading journey which goes back quite a few years before he joined me. Its an honest account of his trading life.
You can read his blog at https://runlikeadrain.com/twelve-swallows/ which he has just written after completing 12 consecutive months of profit. A great achievement and its those successes from David and others that I am most proud of and how a service should be judged, not by what I have or have not achieved as you will be starting out on the same journey as those members and receiving the same content they have.
13th July 2021
Have been a bit quiet writing in here over the last few days as it has been a busy time and this week wont be any better. Both horses we had running last week ran well with Oscula finishing 4th in what was The Cherry Hinton and Black Echo showing improved form at Chester and we have a plan for her going forward, we didn't run Shouldavbeenmore on account of the ground at Newmarket and she will now head to the Star Stakes at Sandown on the 22nd.
I am recording the full afternoons trading sessions for each day this week for members, with no editing etc just a sort of the week of a trader, so that is taking up my time as because they are a few hours long uploading them into The Telegram rooms and website can be slow but will try and write a few words as and when I can.
July 8th 2021
No trading tomorrow as we are launching the full might of the BFP string at the racing as Oscula & Shouldavbeenmore head to Newmarket for the Gp 2 Duchess of Cambridge Stakes & Black Echo heads to The Roodee Its far more exciting than Christmas or the football.
July 1st 2021
Nice steady start to the month with a decent trade in the first at Yarmouth so happy to bank the winning keep them safe and enjoy the rest of the day. A big well done to all the members that have had a good profitable June the bad news is we all start from zero again today. Also well done David for completing his first year of 12 months of greens a link to his blog is on the home page should you wish to read his latest blog and see his journey over the last few years, its a honest and interesting read from before he joined me and to where he is today.
June 29th 2021
Some clips of trades done during June obviously these are just short clips members get the full videos as they are recorded where I voice over the trades giving my reasons for entering etc and more why.
June 28th 2021
Although it doesn't form part of the course, it is just for some added fun that I hope members find interesting and as a bonus we are quite a few quid up but the BFP horses have made an amazing start to the flat season with Oscula in The Woodcote at Epsom and The Albany at Royal Ascot, Shouldavbeenmore in The Empress at Newmarket and Black Echo making her debut. However we are unlikely to have a runner this week so will have to get some trading / work done but next year maybe we will need a bigger string.
June 26th 2021
Good weeks trading for all and today we have some fun as Shouldavbeenmore goes in the Listed Empress Stakes at Newmarket after her superb debut run. Its a big ask but as long as she comes home safe and sound anything else after that will be a bonus.
June 24th 2021
As there is a couple of places available for July I have opened up membership, this will be for a limited time and a limited number of people after which membership will close until the end of July should places be available then.
June 22nd 2021
Steady start to the weeks trading with a couple of easy trades yesterday but opportunities looked a bit thin today but that's just trading some days quieter than others but gives us time to enjoy the garden so only looked at a couple of races around 13-00 but after the afternoon gardening I timed it right to come back in at 17-00 to catch a nice easy trade in the 17-05 from Brighton and that was me done for the day.
Oscula after Royal Ascot

.
June 20th 2021
Superb debut from Shouldavbeenmore today She ran a race full of promise to be beaten only a head on debut from a very poor draw
June 19th 2021
A couple of nice safe easy trades in the first two at Perth today means I can finish work early and enjoy the rest of the weekend I don't trade on a Sunday That's family time If I cant make a good living trading 6 days a week doing 7 isn't going to make much difference. I can now enjoy the racing and hopefully cheer on Seasett to victory in the Royal Ascot Golden Gates Stakes at 17-35 to end a very profitable enjoyable and great week of racing from Royal Ascot
And BFP have another filly making her debut at Pontefract tomorrow as Souldavbeenmore goes in the 13-45
June 18th 2021
Nice easy trade in early then enjoyed the racing from Royal Ascot and the superb run by Oscula to finish third in the group 3 Albany.
June 17th 2021
Great week for members and myself with lots of opportunities this week, starting off with two easy odds on shots and followed up each day with a couple of easy safe trades and although it isn't what we do it is a week when I have the odd bet and has been a very profitable week for that too with an unlucky E/W bet on Eldrick Jones finishing 2nd at 100/1 and we were all on the major gamble on Kaboo at 66/1 that went off around 6s. Today a horse we have traded a good few times didn't let us down with an easy safe trade on Stradivarius. Looking forward to tomorrow with a horse I part own and sponsor Oscula running in The Albany.
June 12th 2021
A day off for me tomorrow. Don't trade Sundays and like to spend the day with the family and as a bonus it`s forecast a sunny day. If I cant make a good living trading 6 days a week then doing a 7th isn't going to make any difference.
June 11th 2021
Nice finish to the week and its always good when you can have a nice afternoon in the garden, then come in at 16-15 for my one and a half hours trading, but can get done and dusted in just over half an hour, what's more pleasing is all the members getting the same trades and covering tonight's takeaway.
I always plan my day and my trading so it all starts with doing my shortlist which looks like this
and then from there I shorten further by choosing a nice hour and a half to two hours maximum, where I can trade with maximum concentration and in the zone so I can get the most out of the day with the least number of mistakes. So it was always my trading plan to have a nice afternoon and come back in at 16-15, the block I planned to trade in was as below
Today there was two nice easy safe opportunities in the first two races, so could get all done and dusted in just over half an hour, although it doesn't always work out like that some days there is nothing until the last few but that's just life and trading, but always nice when its on the easy side.
June 9th 2021
Back on track today with a nice easy safe trade early on then bet Angel off and a sleep in the garden on the sun lounger.
June 8th 2021
Another of the horses we sponsor and part own Black Echo makes her debut today at Wetherby in the 16-55. As long as she comes back safe sound and happy then anything after that is a bonus.
A rare red day for me trading with just the one trade for a small red but no great harm done, cant seem to concentrate today.
June 7th 2021
Back to the day job today after the excitement of Epsom last week and started the week with a couple of nice easy trades that myself and most members got.
June 5th 2021
Many thanks for all the kind messages after Oscula`s win at Epsom yesterday in The Woodcote. A great day for all BFP members with a lot of fun and excitement and we all made a few quid but now its back to the day job that pays the wages of Inplay Horse racing Trading.
June 4th 2021
Amazing performance from Oscula winning The Woodcote at Epsom by 3 lengths.
June 4th 2021
The BFP Horses don't form part of the services but are hopefully a fun and interesting distraction from the day to day trading, as one member put it "Its like being apart of a successful syndicate without any of the costs" As well as Oscula running today at Epsom we are hoping to get another of the string Black Echo (Richard Fahey) on the track next week.
June 4th 2021
BFP Part owner and sponsor of Oscula. She heads to Epsom today with a live chance in The Woodcote.
Just took Delivery of a picture for my office wall of Oscula after winning on only her second start and she goes again today in The Woodcote @EpsomRacecourse. Hopefully there will be another one to add to the wall after 2 o clock today.
June 1st 2021
At the request of some members that a race timer would be a help to their trading, I have produced a BFP Race Timer that is available to members as from today. Hopefully over the next few months I will be adding some additionally features to this with race notes appearing in a loop under the timer.
May 31st 2021
Well done to the many members on another good month. A big well done to David Aka Runlikeadrain on his 11th consecutive month of profit so just the one more to go for a full 12 months of consistent profitability. Great performance.
May 24th 2021
The first winner of the season for The BFP String as Oscula wins impressively on only her second start and now heads for The Woodcote at Epsom on Oaks day.